Grande Toque หมวกเชฟทรงสูง จีบรอบ
Chef hat by Pal International
Premium quality chef hat by Pal International
Chef 30 Cms High
Head band adjustable
Packing: 50 pieces / box
The Pal Grande Toque is a high quality, classically styled, mitred-top chef's hat. It is made from a soft, strong nonwoven fabric making it durable yet comfortable to wear.
Very popular worldwide, this luxury hat is available in two heights offering great functionality and prestige in the kitchen.

12
None
1
1000000
Search...
/grande-toque-pal/
PAL Chef Hats
Hotel, Industrial & Catering Head wear range by Pal international. Pal achieves highest level BRC accreditation that meet the quality levels expected by their customers.
For more details,
VITAFRESH ( Finest imported dried food ) with over 3 decades of experience can guarantee quality and service.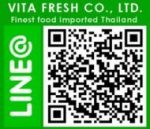 ซื้อหมวกเชฟ ทรงสูง สอบถามราคา หมวกเชฟ