Mint Jelly
The greatest sauce for lamb dishes.
Production of Australia
Brand: Masterfoods
Packing size: 290 g jar x 6 / pack
and large size with 3 kg jar
Masterfoods Mint Jelly has been specially blended to use generously with any lamb dish.
Ingredients
Sugar, Water, Wheat Glucose Syrup, Acidity Regulators (Acetic & Citric Acids, Sodium Citrate), Vegetable Gum (Pectin), Salt, Mint 0.5%, Vegetable Oil, Colour (Chlorophyll-Copper Complex), Natural Flavours, Mint Extracts.
Contains Wheat.

White Truffle Oil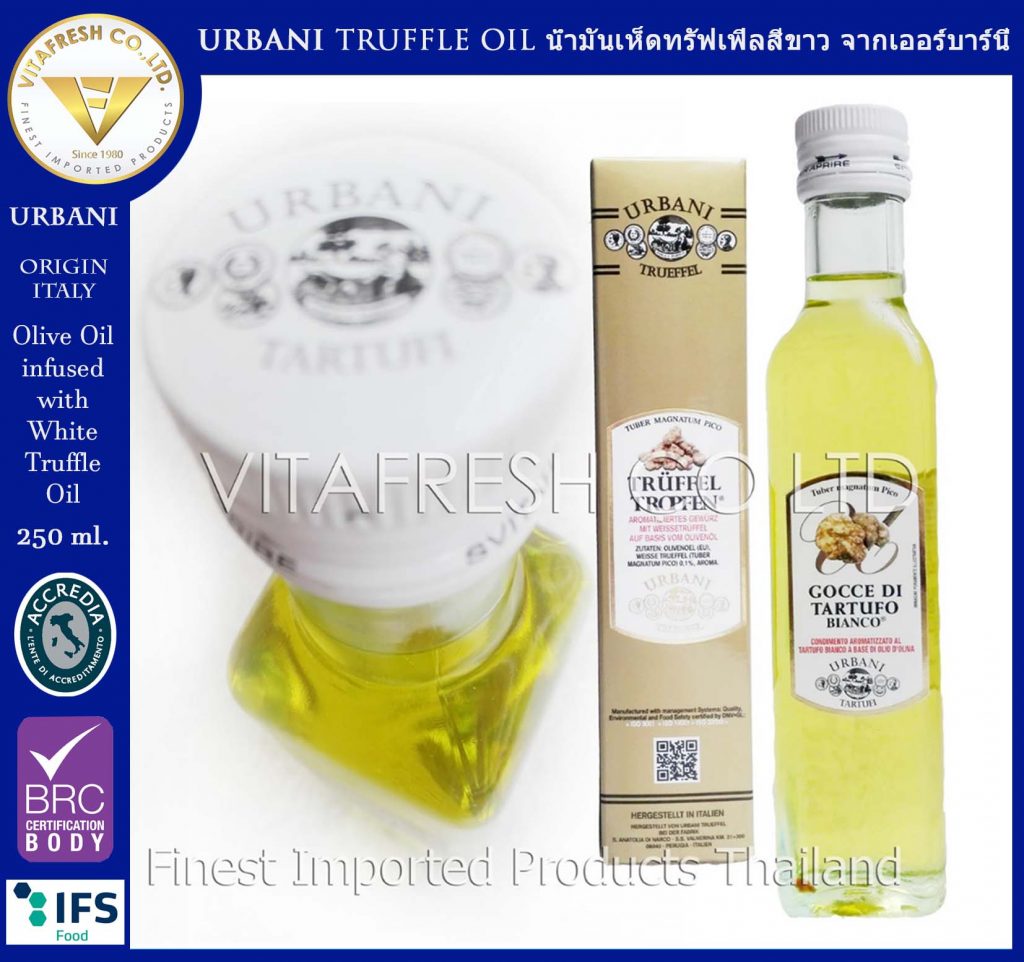 White Truffle Oil " URBANI "
Origin: Italy
Packing: 250 ml Bottle
Ingredients: Olive-oil, white truffles aroma (Tuber magnatum pico), white truffle.
The best of pasta condiments