Vitafresh ( Food imported Thailand or Food importer Thailand  ) started under the umbrella of a Company called World Arabian Thai Intertrade Co.,Ltd. in June of 1980, from an office in the K.L.M. building in Bangkok, by Barrie Quartermain.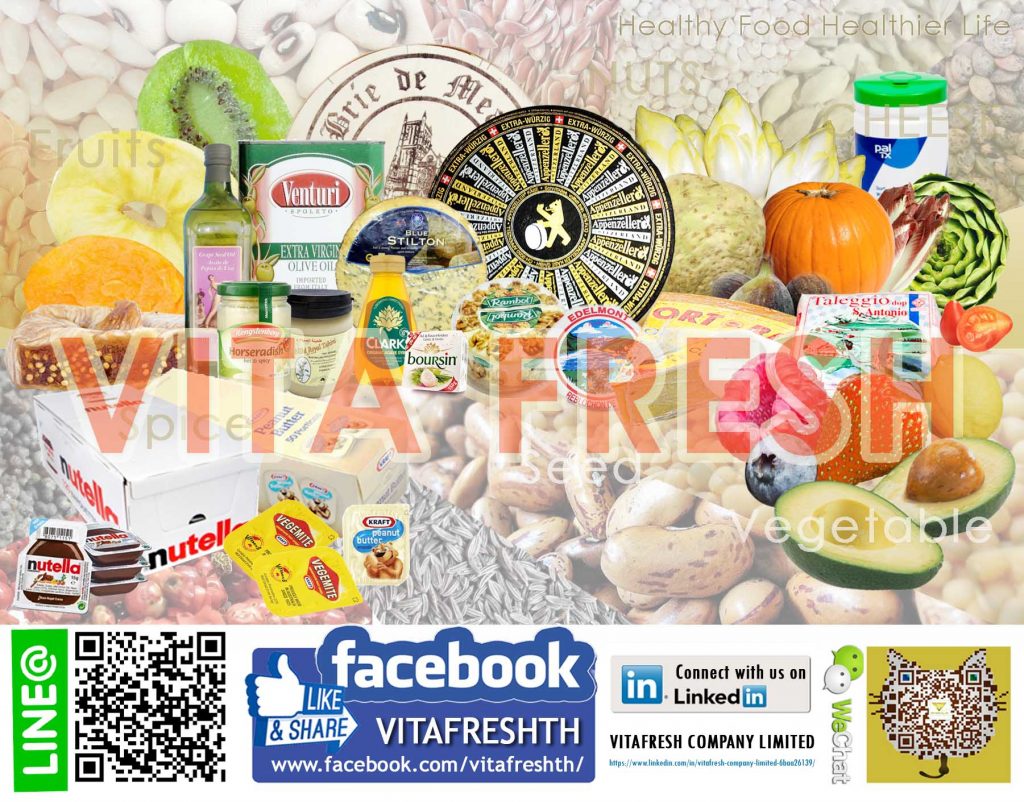 Food imported Thailand
Vitafresh came to life as a trading company dealing with live Abalone from Tasmania, into the Chinese and Japanese restaurant market, mainly in Bangkok. At first seafood predominated, later came seasonal fruit and vegetables from Australia then meats and small goods etc. As the hospitality trade grew in Thailand,so did Vita Fresh.
Since those early beginnings when Vitafresh was the top Food importedr Thailand and making all purchases from Australia we moved forward.
Our buying arms also spread across America, Canada, throughout the whole of Europe, Israel, Iran etc.
Since 1997 in additional company was formed called Aust Vitafresh Asian Pty Ltd. This later company came into being to establish a supply network into other countries within Asia. as a result
Using the Vitafresh formula, which we have honed and perfected in Thailand, and offering the same product range to other markets, We are Finest Food importer Thailand with over 30 years of experience.
Vita Fresh is a name well known throughout Asia as the top Finest Food imported Thailand and also have a branch of food imported names Q FOUR CO., LTD. which is based in Bangkok, Thailand.
Partly because of our activity and longevity within the Asian market place, but also because many of the chef's who worked in the 5 star hotels in Thailand are now working in other Asian cites.
consequently
For more details,
VITAFRESH ( Finest imported food ) with over 3 decades of experience can guarantee quality and service.
Contact us at Line@,  wechat,  facebook,  linkedin, email or call to us follow the contact details below